With over a decade of experience within the cigar and tobacco industry we are able to offer a unique experience at any wedding or special event. With our expertise we can advise anyone looking at having a cigar bar at their event with numerous options of cigars that their guest will truly enjoy. Each event package is tailored to your fit your event, atmosphere, and guests. We offer the option for custom bands which can be placed on the cigars prior to the event. We also encourage having one of our tobacconist at the event to setup, cut, light and speak with guests. When a tobacconist attends an event we are able to speak with the guest to determine what cigar is best suited for them and put a cigar in their hand that we believe would be most enjoyable for that guest.  
Additionally Cavalier Cigar Company now offers laser engraving on cigars. Laser engrave the cigars for your event with the special date or last name to add a little extra flare to the event.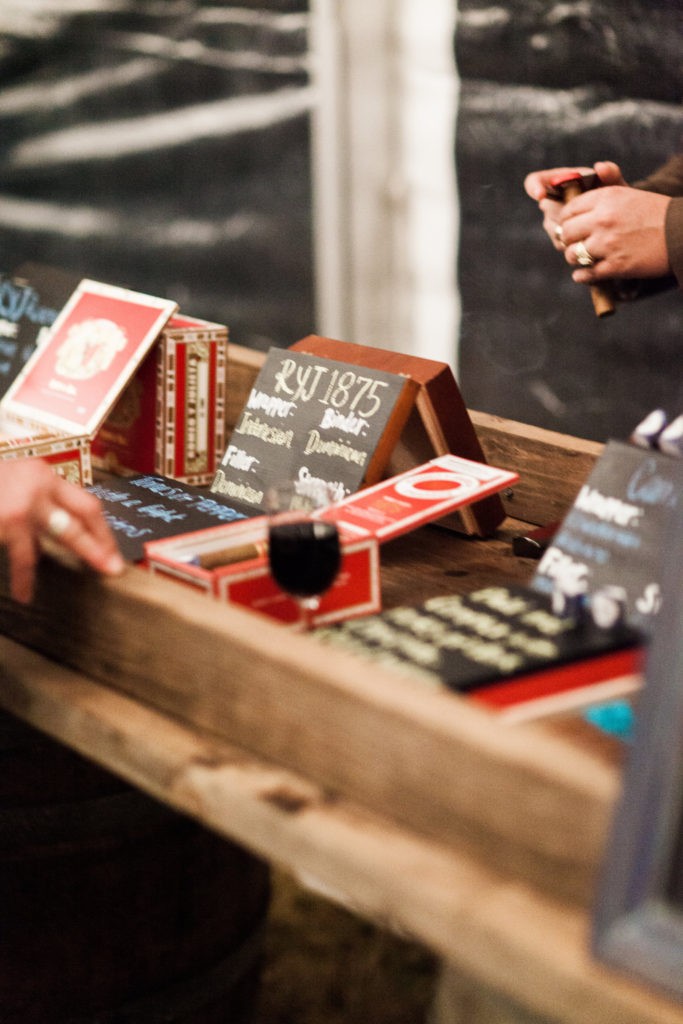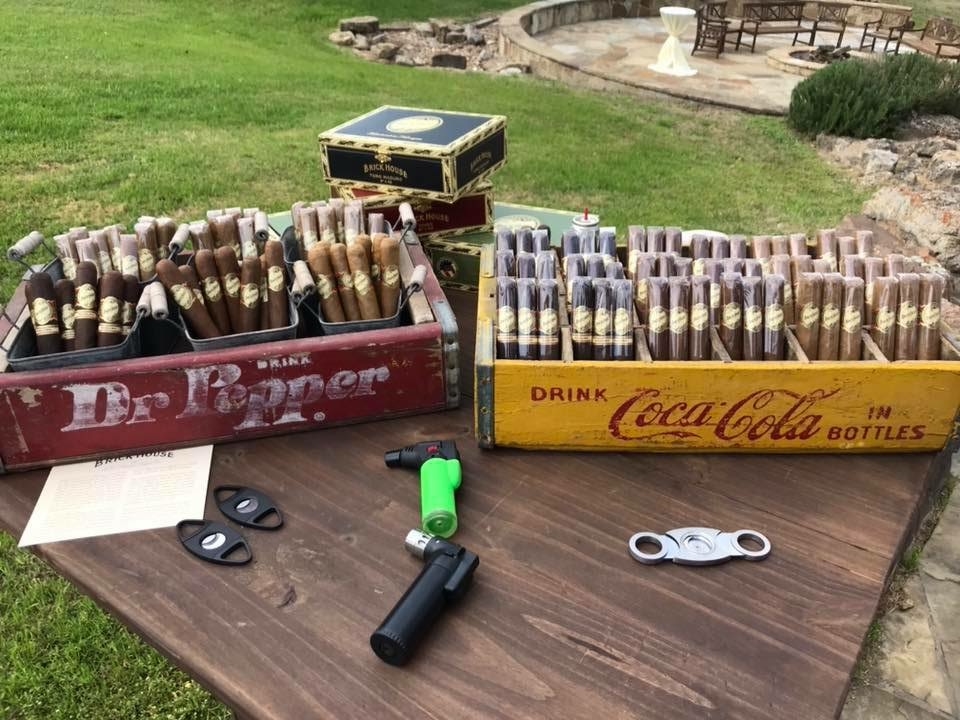 Frequently Asked Questions
What is the cost of a cigar bar at an event?  This typically varies per event and the number of guest at the event. A good rule of thumb would be $6 to $8 per cigar. An additional hourly fee will be applied if a tobacconist attends the event.
Shouldn't I  get a cigar roller for the event? Although having a cigar roller at the event looks cool it doesn't always mean you are getting a good cigar. Generally when a roller comes to an event they bring with them a select variety of tobacco to make a particular cigar, with little variation in it and everybody gets the same thing. 
What makes your events different? We are able to customize the event for the occasion and guest that will be present. If you have a tobacconist attend the event we are able to speak with each guest that wants a cigar, educate them on the different cigars available and help them choose the cigar that is most suited for their experience and pallet. Our number one goal is to put a cigar in their hand which we believe they will enjoy and for them to have an amazing experience. By having a variety of cigars at an event you are able to give the guest options, increasing the odds that they will pick up a cigar that they are pleased with. 
Why should I provide a variety of cigars at my event and how many different blends should I have? The easiest way which I have found to explain the difference in cigars is as followed… Bud Light, Shiner, and Guinness. Although these three beers are vastly different they all have similar alcohol content (4.2% to 4.4%). Someone that enjoys Bud Light may not like Guinness at all and visa-versa. The same can be said about cigars, this is where having a tobacconist at the event to speak with each guest to determine what they like comes into play. We generally recommend offering 3 different cigar blends to the guest. 
How much notice do you need to place an order for an event? This is dependent on the number of cigars which you are looking for, price range, and type of cigar. Although we carry over 15,000 cigars in stock, a 2 weeks notice is generally preferred. With a notice we generally able to offer a greater discount on the product and it allows use to order a particular product if determined that it may be better suited for the event. 
Cavalier Cigar Company
505 University Dr. E Ste, 303 College Station, TX 77840
979-693-6734
Copyright © 2020 CRR Ventures LLC, Cavalier Cigar Company DBA, All Rights Reserved